San Diego Chiropractor
Marc Lawson, D.C., Q.M.E.
8322 Clairemont Mesa Blvd. Suite 202 San Diego 92111
Phone: 858-576-6329
Welcome to our...
San Diego Chiropractor Office Web site!
FOR NEW PATIENT INFORMATION PLEASE CLICK HERE: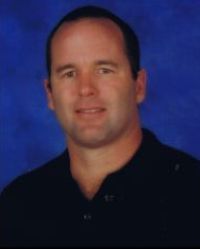 Our San Diego chiropractor office is centrally located near the intersection of the 163 and 52 freeways, Kearny Mesa / Clairemont Mesa area, in San Diego, California. We are easily accessible from anywhere in San Diego. MAP
We provide high quality general chiropractic care and pain relief including drug and surgery free treatments for Carpal Tunnel and TMJ. We also provide Nutrition plans and health education all using state-of-the art tools and methodologies in a caring, unhurried environment.
Our Treatment Planning
Our treatment planning is very conservative in nature. We will only recommend chiropractic treatment for you that we would for ourselves and loved ones.
Our Individualized Attention to Each Patient
Patients are seen one-at-a-time, and on time. What this means is that when you come in to our office, you will generally be the only patient here and you will have our full, undivided attention.
Our Services
Traditional chiropractic services, such as spinal, non-spinal and extremity adjustments along with associated physical therapy/soft tissue therapies for Carpal Tunnel, TMJ, sciatica, herniated disc, whiplash, low back pain, neck pain, headaches, sports medicine as well as...
nutrition plans, exercise routines for home, and lifestyle advice. Outside access to x-rays, MRI, lab, blood work or other advance imaging / diagnostic service and corrective exercises.
We also offer weekend hours, instrument technique and low force adjusting techniques for those who need a little extra TLC.
Diet and Lifestyle education to help you heal faster Neuro emotional technique (NET) for the mind body connection Nutritional Therapy.
Personalized exercise and stretching programs at no additional charge for post treatment rehabilitation customized weight loss programs.
Call Dr. Marc Lawson direct at 858-576-6329 and make an appointment. We would look forward to meeting you!
Marc G. Lawson, DC
San Diego Chiropractor
8322 Clairemont Mesa Blvd. Suite 202
San Diego CA 92111
858-576-6329
Dr. Lawson, DC Blog for the latest posts from the doctor himself. We will post items of health interest for our patients and readers as well as any office news.
Information about Dr Marc Lawson, DC, centrally located in the Clairemont Mesa / Kearny Mesa area
Mission Statement for Dr. Lawson Chiropractic and Nutritional practice
TMJ (jaw pain) or Tempro-Mandibular Joint Dysfunction Syndrome is a condition created by the combination of misalignment (chiropractic subluxation) of the jaw and / or the neck
How can Dr. Marc Lawson DC, Chiropractor help Carpal Tunnel Syndrome without drugs or surgery
Sciatica and Chiropractic Treatment
Herniated Disc and Chiropractic Care
Find our answers for Headaches from Dr. Marc Lawson
Find out causes of Neck Pain and How Chiropractor care can help
Lean about Whiplash injuries and Chiropractic Care
Learn about our Radiant Health Nutrition Program
Chiropractic and Nutritional Therapy
Learn how Dr. Marc Lawson can help relieve Low Back Pain
San Diego Sports Medicine
Chiropractic and NET
Find out answers to Kids and Chiropractic Care
Your First Visit to our Chiropractic Office
FAQ'S – Frequently Ask Questions for Dr. Marc Lawson DC, San Diego Chiropractor
Contact Us
A Map to Our Office
The privacy policy for Dr. Marc Lawson's web site explained here
Correct Posture - Why Mom was Right! How posture problems can effect your health....
Dr. Melvin Page DDS discovered through lab testing with patients the optimal human diet to restore human health, help detox the body and maintain proper weight.